Description
Digital Measuring Spoon!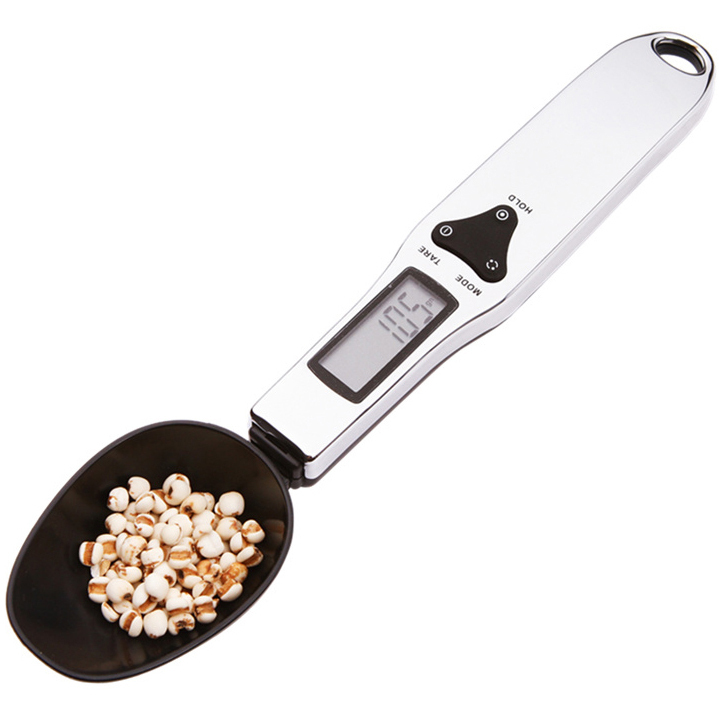 THE DIGITAL SPOON SCALE IS A HANDY KITCHEN COMPANION WHICH ACCURATELY MEASURES THE WEIGHT OF COOKING INGREDIENTS WITH ITS BUILT-IN LCD DISPLAY
Don't waste time painfully rummaging through your pantry or kitchen cupboards searching for the lost cumbersome flat scale. This is the perfect scale to keep in your top drawer with easy access. It is a fantastic scale for those small items we still need to weigh such as sugar, salt pepper, spices, tea.
Measuring by volume alone is not always accurate enough for sensitive ingredients. For best accuracy, you may need to weigh your ingredients. With the Digital Measuring Spoon, volume and weight measurements can occur simultaneously.

SPECIFICATIONS
Range: 0.1g – 300g
Unit of Measure: g / oz / gn
Dimensions: 233mm x 50mm
Weight: 64 grams
Colour: Silver, Black