The kitchen countertops in your home are the main points of contact that you have with your kitchen. They serve as platforms to prepare food, eat meals, and clean up messes, so it's important to choose countertops that match your style and lifestyle well. You can choose countertops that complement or contrast with the rest of your kitchen decor, depending on your preferences. Here are several ideas to help you design DIY kitchen countertops of your own!
DIY Concrete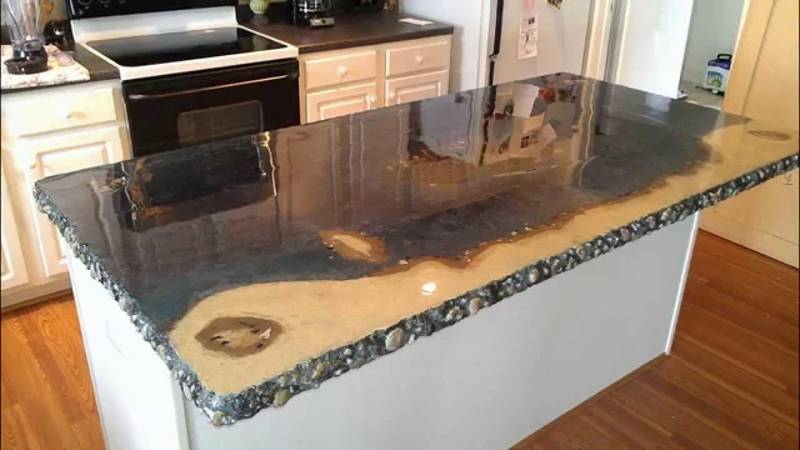 Concrete is an inexpensive and practical option for your DIY kitchen countertop project. Concrete is durable, stain-resistant, and can be easily poured into custom shapes and designs. You can also add texture with molds of different patterns and sizes. One important thing to keep in mind: Because concrete isn't porous, it's not ideal for kitchens where food preparation will take place. But if you know you want a long-lasting material that requires little maintenance, concrete is a great choice! Once your countertop is set up, seal it with epoxy to prevent staining from common household foods like tea or coffee.
DIY Stone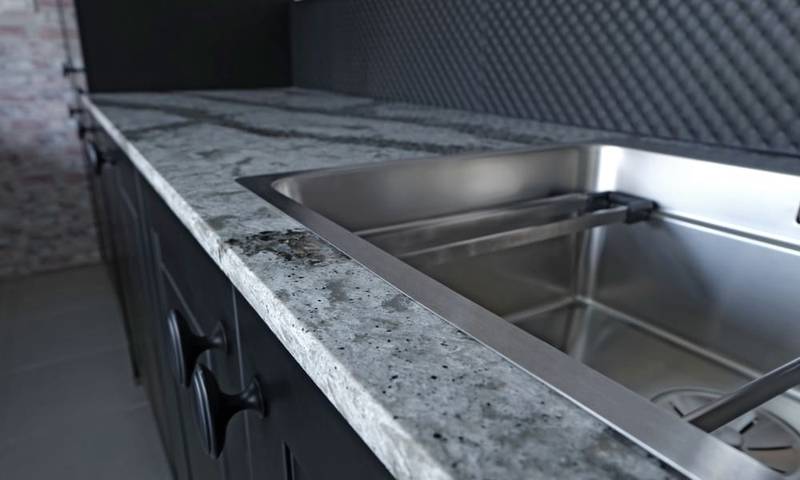 Stone is a great way to upgrade your kitchen's look and feel. It's durable, versatile, and it pairs well with just about any decor style. And, if you take on a DIY stone countertop project yourself, you can also save some money. There are two types of stone commonly used in countertops: natural stone and engineered stone. The main difference between them is that natural stone consists of 100% real rock. It's mined out of quarries—whereas engineered stone is made from crushed real rock mixed with resin to make it lighter and easier to cut into slabs. Because engineered stone is less expensive than natural stone, homeowners on a budget often choose it over its more costly counterpart.
DIY Tile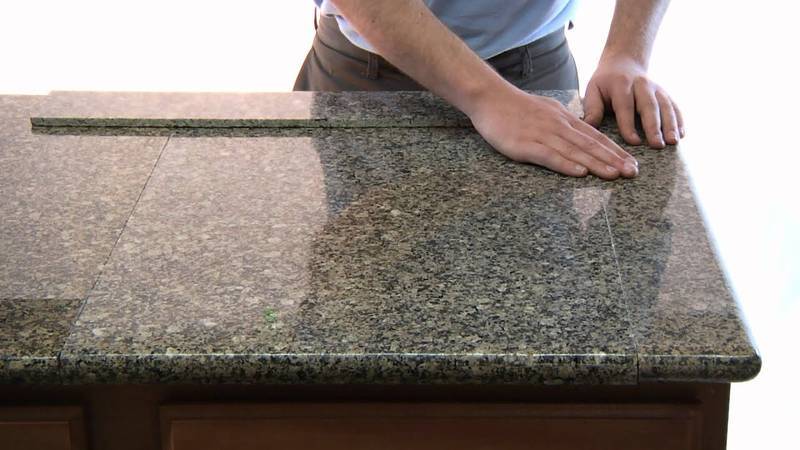 If you don't want to spend a lot of money on kitchen countertops, you can get an instant update by installing some new tile. While it may sound daunting, it's really not that hard and you can do most of it yourself if you have a little DIY experience. Choosing your tile is one of the most important steps in creating a custom look. Tile comes in so many different styles and colors these days that you can create a unique look with something as simple as marble tiles from your local home improvement store. If DIY isn't your strong suit, just remember that there are plenty of affordable ways to have professionals handle part or all of the job for you! All that matters is that you add some new life to an outdated kitchen design.
DIY Laminate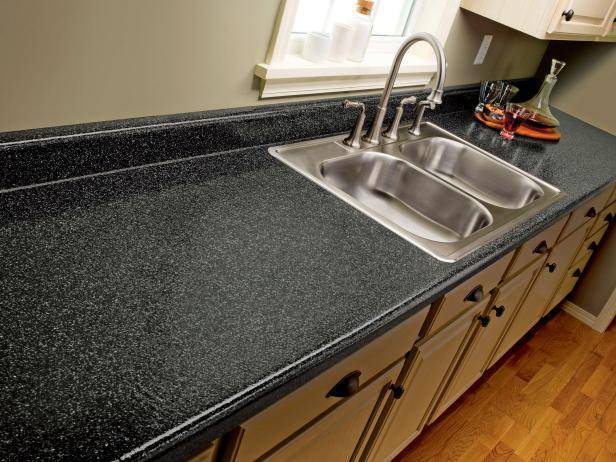 If you're looking for a quick and cheap DIY kitchen countertop solution, laminate is an ideal option. Because it's engineered to be durable and scratch-resistant, laminate can easily withstand wear and tear in high-traffic areas like kitchens. The best part? Laminate is inexpensive especially when compared to other alternatives, and installation is quick and easy. It's a great way to add some character to your kitchen without breaking your budget or needing a lot of time on your hands. Before you buy, keep in mind that different types of laminate offer varying degrees of durability. Look for ones with extra layers of protection against damage from hot objects or liquids if you have kids or pets in your household.
Is It Hard To Install Your Own DIY Countertops?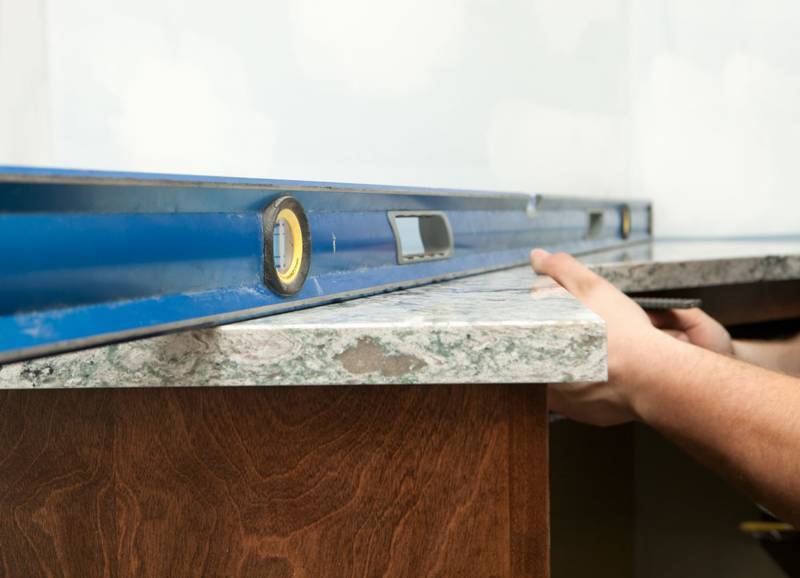 DIY countertop installations can be hard, depending on what material you're installing. Concrete countertops, for example, require a lot of skilled labor—which isn't as readily available as it once was. Still, there are many places you can go to learn how to properly install your own DIY kitchen countertops. And if you don't have those skills now, look into courses in bricklaying or cement cutting. If that doesn't interest you, try a store-bought product like Laticrete epoxy tiles that make a solid, strong kitchen countertop.